Farm-Fresh Meals Delivered without the Waste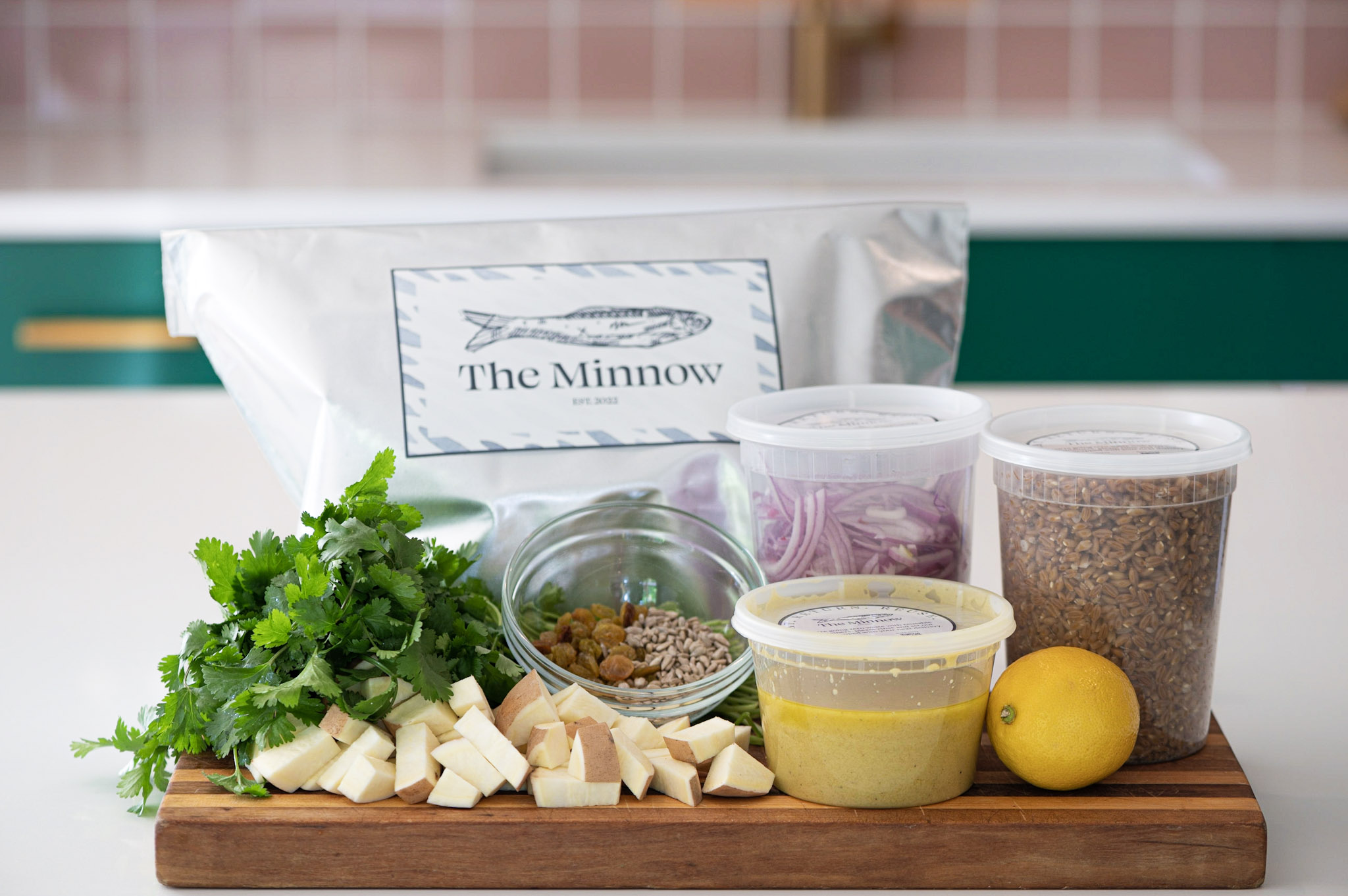 Minnow chose the Bold Reuse platform to develop a zero-waste packaging program.
The Minnow is a hyper-local and farm-fresh meal kit delivery
service. Dedicated to sustainability, Minnow aims to have a
minimal footprint from start to finish. When owner Darren Yondorf
dreamed up Minnow, he knew it had to be a one-of-a-kind
service that put our planet first and never compromise on flavor or
quality. Minnow was founded as a circular meal delivery
service with convenient delivery and pick-up service using zero-emissions vehicles. As a company dedicated to sustainability and
ethical practices, Minnow sought a packaging solution
that would reflect these values while keeping their meals safe
and fresh during delivery.
Minnow partnered with Bold Reuse as their reuse service provider for meal delivery. Together, they developed a zero-waste packaging strategy that carefully selected reusable thermal bags, containers, and ice packs for durability and versatility.
As part of this strategy, Minnow delivers all meal kits in reusable insulated bags with ingredients stored in reusable containers and durable gel-based ice packs to keep food fresh. After use, customers rinse and empty the containers and return them to the insulated bags. These bags are then collected the following week, then cleaned, sanitized, dried, repackaged by Bold Reuse, and reused again. 
Bold Reuse also supports The Minnow's inventory management, ensuring they always have an adequate supply of products. Minnow's goal is to streamline operations and eliminate single-use waste from its business model entirely.