What is reusable packaging?
Reusable packaging can be defined as a sustainable alternative to single-use containers, specifically designed to be used multiple times throughout its lifecycle. It serves as a durable, hygienic, and aesthetically appealing vessel for transporting, storing, and consuming products. 

The essence of reusable packaging lies in its ability to be washed, sanitized, and refilled numerous times, fostering a closed-loop system that significantly reduces the generation of single-use waste. Its adaptability and versatility cater to various food and beverage items, and household items, offering consumers a convenient, sustainable choice without sacrificing taste or freshness.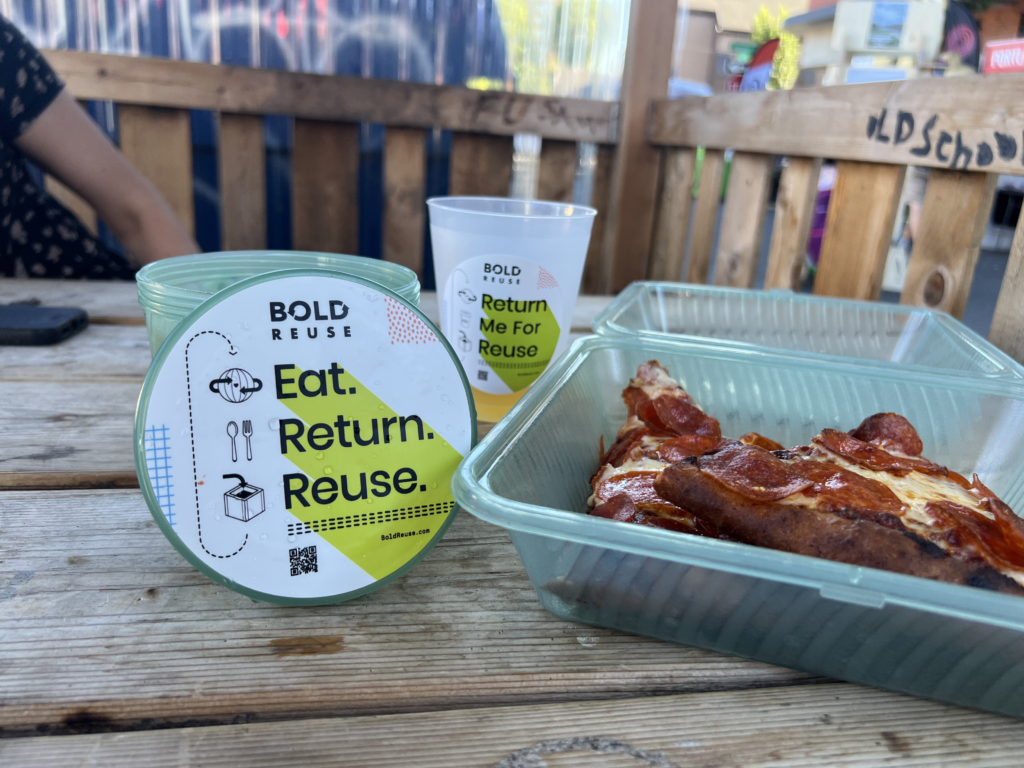 The Benefits of Reusable Packaging
Reusable packaging presents a sustainable alternative to traditional single-use containers. The environmental, economic, and social advantages of reusable packaging have been widely recognized, making it an increasingly popular choice for businesses and consumers alike. In this article, we explore the various benefits of reusable packaging and its impact on our planet and your business.
Environmental Advantages of Reusable Packaging
As awareness of climate change and environmental issues grows, more and more people are looking for ways to reduce their impact on the planet. One simple but effective way to do this is by using reusable packaging. Not only does it reduce waste and landfill impact, but it also lowers carbon emissions and conserves natural resources.
Reducing Waste and Landfill Impact
Single-use packaging materials such as plastic bags, containers, and cups are often discarded after a single use. This leads to massive amounts of waste in landfills, oceans, and our streets. This waste can take hundreds of years to decompose, polluting the environment and harming wildlife. In contrast, reusable packaging options can be used multiple times, decreasing the number of materials that end up in landfills and reducing the overall impact on the environment.
Lowering Carbon Emissions
The production and transportation of single-use packaging materials require significant energy and resources, which contribute to carbon emissions and climate change. By using reusable packaging, we can decrease the carbon footprint associated with packaging and transportation, making them more sustainable. For example, a reusable grocery bag can replace hundreds of single-use plastic bags over its lifespan, reducing the carbon emissions associated with producing and transporting those bags.
Conserving Natural Resources
The production and disposal of single-use packaging materials require vast amounts of natural resources such as oil and water, leading to resource depletion and pollution. Reusable packaging solutions, on the other hand, reduce the need for these resources and promote sustainability. For example, a reusable cup for beverages at events can replace hundreds of single-use plastic cups over its lifespan, conserving water resources and reducing pollution from plastic waste.
The beauty of reuse is that many reusable packaging options are made from recycled materials, further reducing the demand for new resources and promoting a circular economy.
Economic Benefits of Reusable Packaging
Reusable packaging solutions have been gaining popularity in recent years due to their numerous benefits, including economic advantages. In this section, we will delve deeper into the economic benefits of reusable packaging and how it can help businesses save money while promoting sustainability.
Cost Savings for Businesses
One of the most significant economic advantages of reusable packaging is cost savings for businesses. While an initial investment may be required to implement reusable packaging, the long-term cost savings can be substantial. By eliminating the need to continuously purchase single-use packaging materials, businesses can reduce their operating costs and save money in the long run. This is especially true for companies that require large quantities of packaging materials, such as those in the food and beverage industry.
Reusable packaging is often more durable and robust than single-use materials, which can reduce the likelihood of damage during transportation and storage. This can help businesses save money on replacement costs and reduce the risk of product damage or loss.
Long-term Investment and ROI
Another economic advantage of reusable packaging is its long-term investment potential. Unlike single-use packaging materials that are used once and discarded, reusable packaging can be reused multiple times, leading to a higher return on investment (ROI) over time.
For example, a company that invests in reusable plastic containers instead of single-use cardboard boxes can save money in the long run by reusing the containers multiple times. This not only reduces the cost of purchasing new packaging materials but also saves money on waste management and disposal fees.
Check out our blog on the 5 Core Benefits of Reuse for Business to learn more about how reuse can help your business. 
Social Implications of Reusable Packaging
Reusable packaging has become an increasingly popular solution for businesses looking to reduce their environmental impact. While the benefits of reusable packaging are well-known, there are also several social implications that make this packaging option a compelling choice.
Creating Sustainable Jobs
Encouraging Responsible Consumption
One of the most significant social implications of reusable packaging is the creation of sustainable jobs. The production, maintenance, and transportation of reusable packaging materials require a skilled workforce, creating job opportunities and supporting local economies. This can be especially beneficial for communities that have been impacted by economic downturns or job loss.
Minnesota is a great example of this, where Circular Systems are boosting the local economy. The circular economy has made a substantial impact on Minnesota's workforce, creating an impressive annual job count ranging from 36,000 to 54,000 positions. 
Additionally, the creation of sustainable jobs can lead to a more stable and resilient economy. By investing in reusable packaging, businesses can help support the growth of a sustainable industry that is less reliant on finite resources and more focused on long-term growth.
Raising Awareness of Environmental Issues
Reusable packaging can also help raise awareness about environmental issues. By promoting sustainable packaging solutions, businesses can educate their customers and the broader community on the importance of reducing waste, conserving resources, and taking action to protect our planet.
The use of reusable packaging can help spark conversations about larger environmental issues, such as climate change and the depletion of natural resources. By engaging with customers and stakeholders on these issues, businesses can help build a more environmentally conscious and engaged community.
The social implications of reusable packaging are vast and far-reaching. By investing in sustainable packaging solutions, businesses can help create sustainable jobs, encourage responsible consumption habits, and raise awareness about environmental issues. As we continue to grapple with the challenges of climate change and environmental degradation, reusable packaging represents an important step towards a more sustainable and equitable future.
It's time to take a meaningful step towards sustainability and make a positive impact on the environment, and your business. By embracing reusable packaging, you can significantly reduce waste, lower carbon emissions, conserve natural resources, and create sustainable jobs. Don't get left behind, talk to our team today and discover the wide range of reusable packaging options available to suit your business needs. 
Learn how the Portland Trail Blazers, Starbucks and Imperfect Foods are making the transition to reusable packaging.
Sports & Entertainment Reusables are better for the environment – and for your venue. Switch to Bold Reuse and start
Read More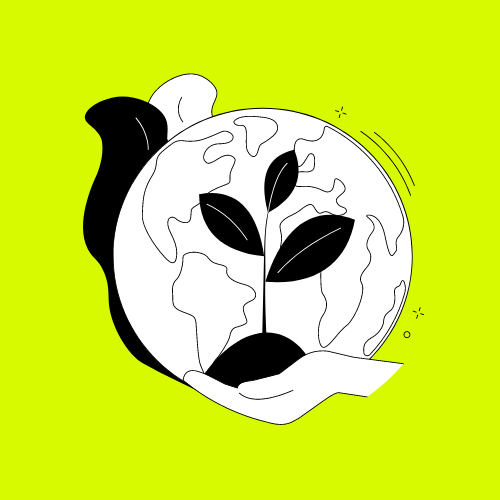 Scotland is taking a bold step toward a more sustainable future with its recent introduction of the Circular Economy Bill.
Read More