Ending single use waste by making reusable packaging easy for all.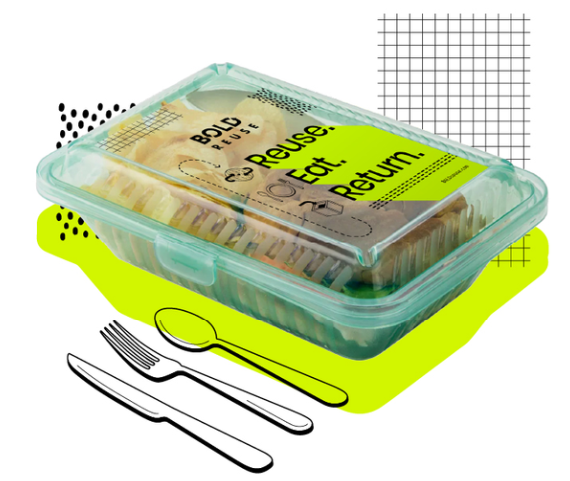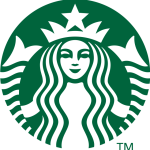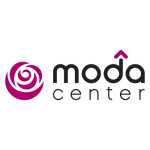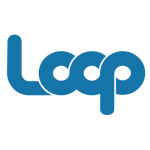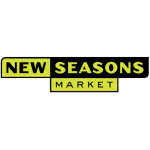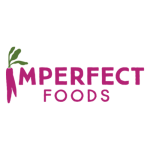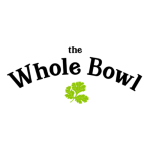 The reuse platform of choice for Enterprise and Foodservice
We provide all your reuse needs across sanitation, logistics, data and strategy so you can achieve your zero waste goals faster and more efficiently — all with a single expert partner.
Now is the moment to create
a better tomorrow.
Scalable zero waste solutions are here. Let's build it together.
Mission Critical Services​
We do all the dirty work so our partners and customers don't have to. From strategy to logistics and sanitation to health code compliance – we have it all covered.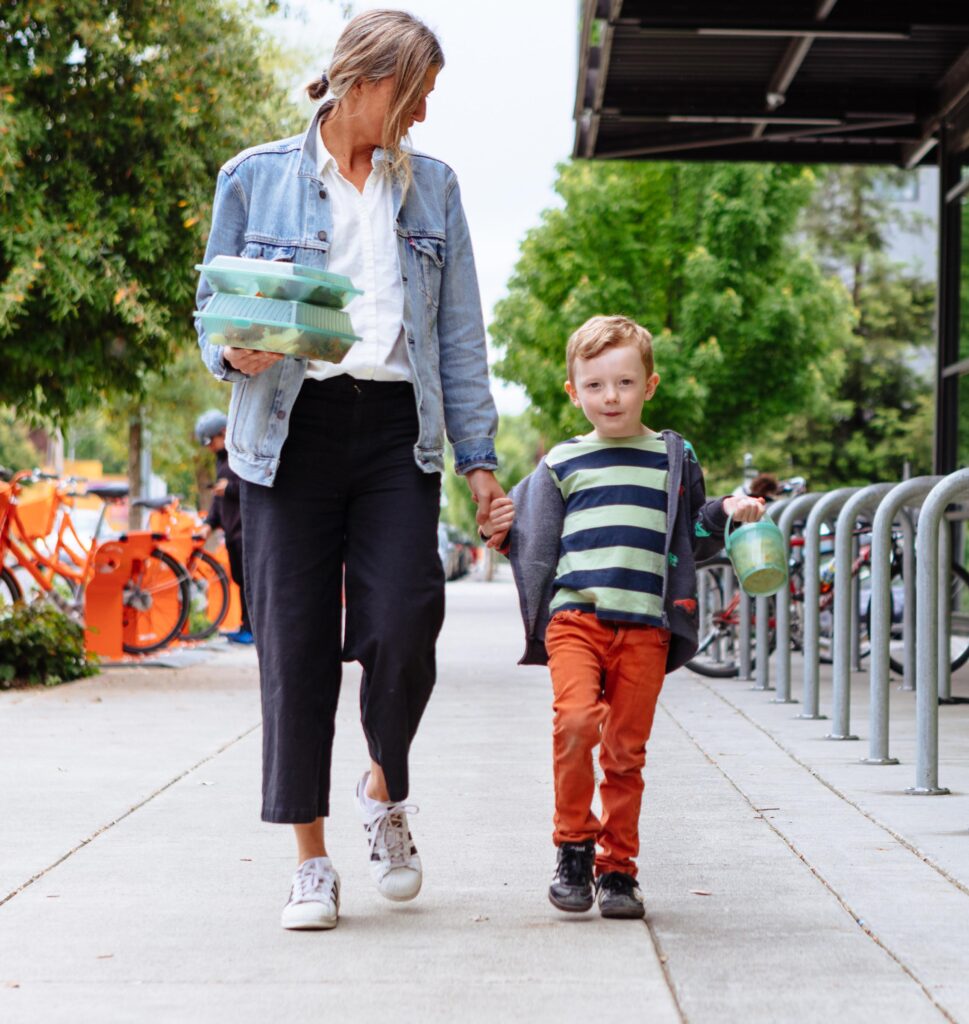 Your ESG goals, delivered
Access program data to make more informed supply chain, financial, and sustainability decisions. Our analytics platform keeps track of usage and engagement reporting, helping our partners track progress toward their zero waste and emissions reduction goals.
Flawless end-customer experience
We know customer experience is the most important part of our partners' businesses. With over a decade of reuse and asset-sharing expertise, we are the most experienced in the industry. We take cleanliness and safety seriously. Our team is trained to take the utmost care with reusable assets.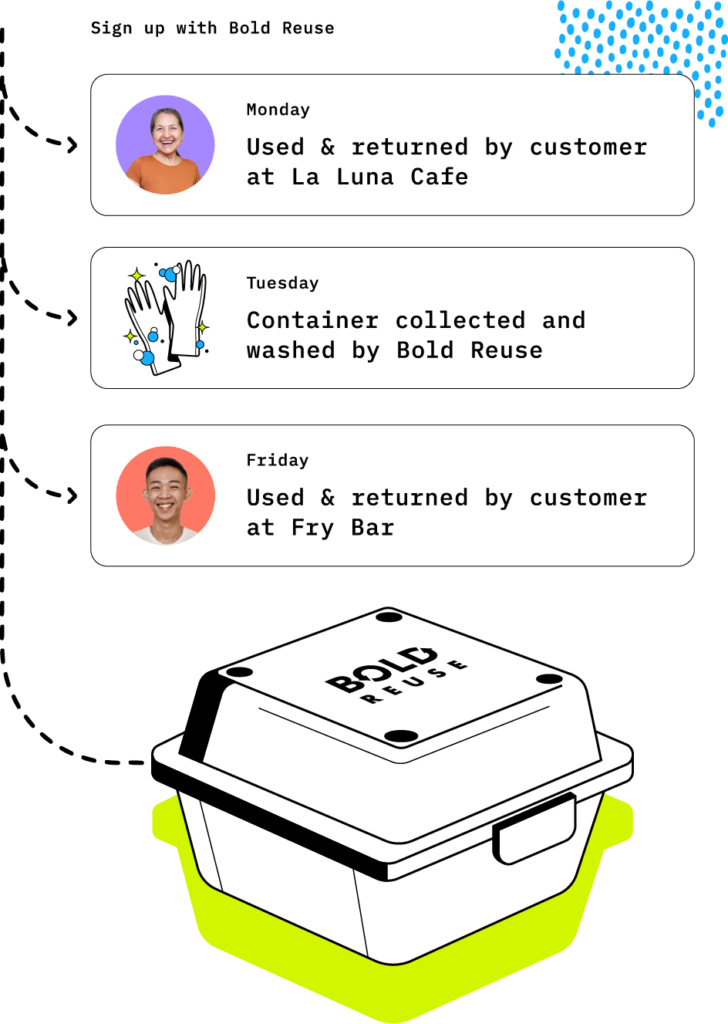 of consumers want to reduce waste
of consumers spend more with circular businesses*
Less CO2 than Compostables After 25 Uses**
We envision a future where the majority of packaging in grocery is zero waste and we're actively testing new reuse models with Bold Reuse to scale this vision. The team at Bold is a critical partner for us to achieve our innovation and sustainability goals, and we're excited for developments to come.
At Moda Center we are committed to making a big impact, with a small footprint. We envision a future where not only are we diverting most of our waste from landfills by recycling and composting, but we are refraining from creating single-use waste in the first place. This is where reuse comes in. Bold Reuse has been instrumental in bringing our reuse vision to life at Moda Center as we piloted a successful reuse program in select concession stands during the 2022-23 season. We look forward to expanding the program in the future and continuing our relationship with Bold Reuse.
I'm done with supporting & creating completely unnecessary waste as an industry. We all need to do better. With Bold Reuse, it makes it incredibly easy to implement reuse for our delivery and togo business. It's also cheaper than so-called eco products. It's a no brainer for us and I hope more restaurants join us in heading toward zero waste.
Schedule a call with our team today.