New Seasons Market Meets Innovation and Sustainability Goals with Bold Reuse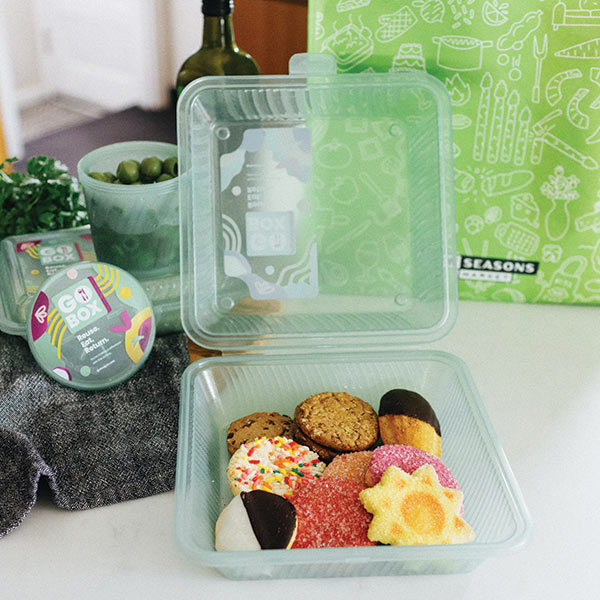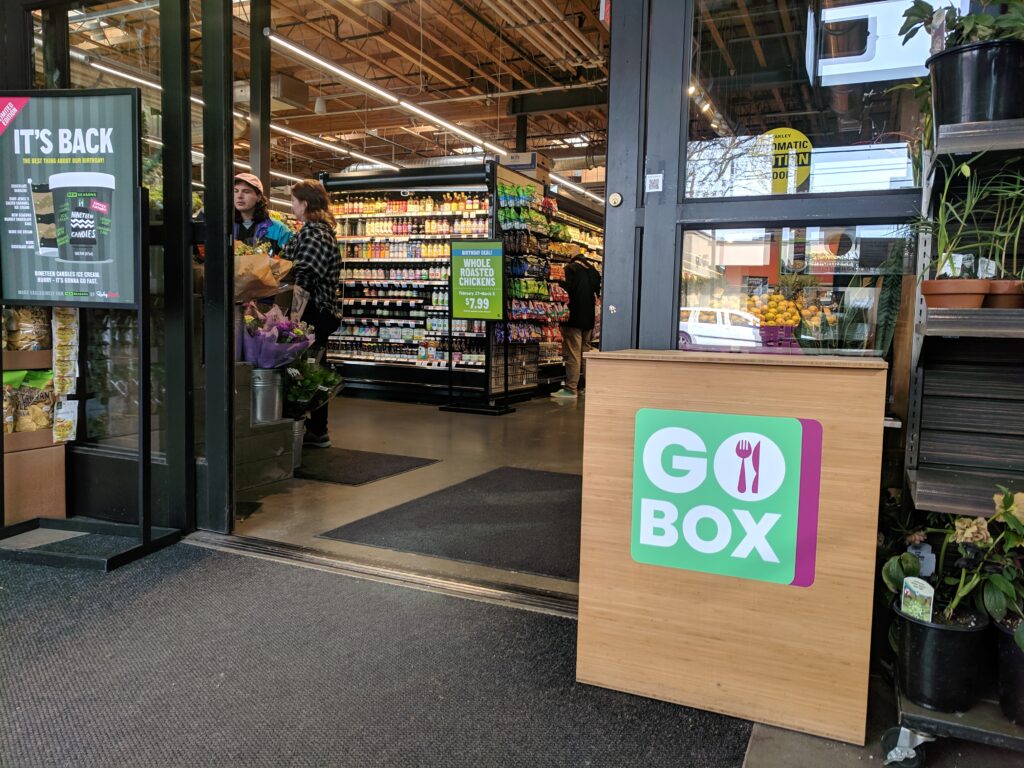 Single-use packaging has become the standard in the food service industry.
New Seasons Market wanted to reduce the impact of single-use packaging at their prepared food section
New Seasons Market wanted to provide their customers with options that met their demand for sustainable options
Single-use packaging has become the standard in the food service industry. Every day, millions of people eat take-out food that comes in packaging that ends up in the trash minutes after consumption.
New Seasons Market is a neighborhood grocery store that offers local and organic food options at all 19 of its stores throughout the Portland metro area. Customers can enjoy take-out or bulk food options from multiple departments. While sustainability is engrained within its business, single-use products are often used by customers shopping at New Seasons Markets, contributing to the organization's waste footprint.
New Seasons Market sought to offer more reusable options through a partnership with Bold Reuse, providing and maintaining the resources, infrastructure, and logistics for a reuse program.  
Solution: New Seasons Market partners with Bold Reuse to help customers reduce waste across their shopping experience by offering reusable to-go containers.
Partner with Bold Reuse to make reusable containers available to customers 
Phased implementation and expansion, making it approachable for leadership across multiple locations
Full-scale implementation across all New Seasons Market stores in Oregon and SW Washington
Reusable containers are available for customers to use across multiple departments in all 19 New Seasons Market locations. The Bold Reuse system allows New Seasons Market customers to shop and enjoy fresh food from its stores without creating single-use waste. All backend logistics, transportation, and cleaning services are then taken care of, so the customer doesn't need to do anything after dropping their containers back off in the store. The legwork is all taken care of by this partnership, making implementing reuse programs within New Seasons Market stores seamless and simple. 
 How it works: 
New Seasons Market requests containers 
Bold restocks departments 
Customers scan the QR code and return their containers at Bold Reuse drop sites located at all NSM locations
Bold services the containers for cleaning and sanitizing and the cycle begins again! 
Impact: Since the beginning of their partnership, new seasons market has helped customers divert more than500,000 single-use products from the landfill.
With Bold Reuse, New Seasons Market is progressing towards its zero waste goals and furthering its sustainability goals by providing reuse options for customers.
Bold Reuse and New Seasons Market are also partnering on a new, Metro-funded initiative that will test the feasibility of reusable glass packaging for retail products produced locally, such as salsa, honey, jelly, beverages and more! The pilot program, Retail Reuse, is scheduled for public launch in early 2023.