Fermenter Ditches Disposables with Bold Reuse.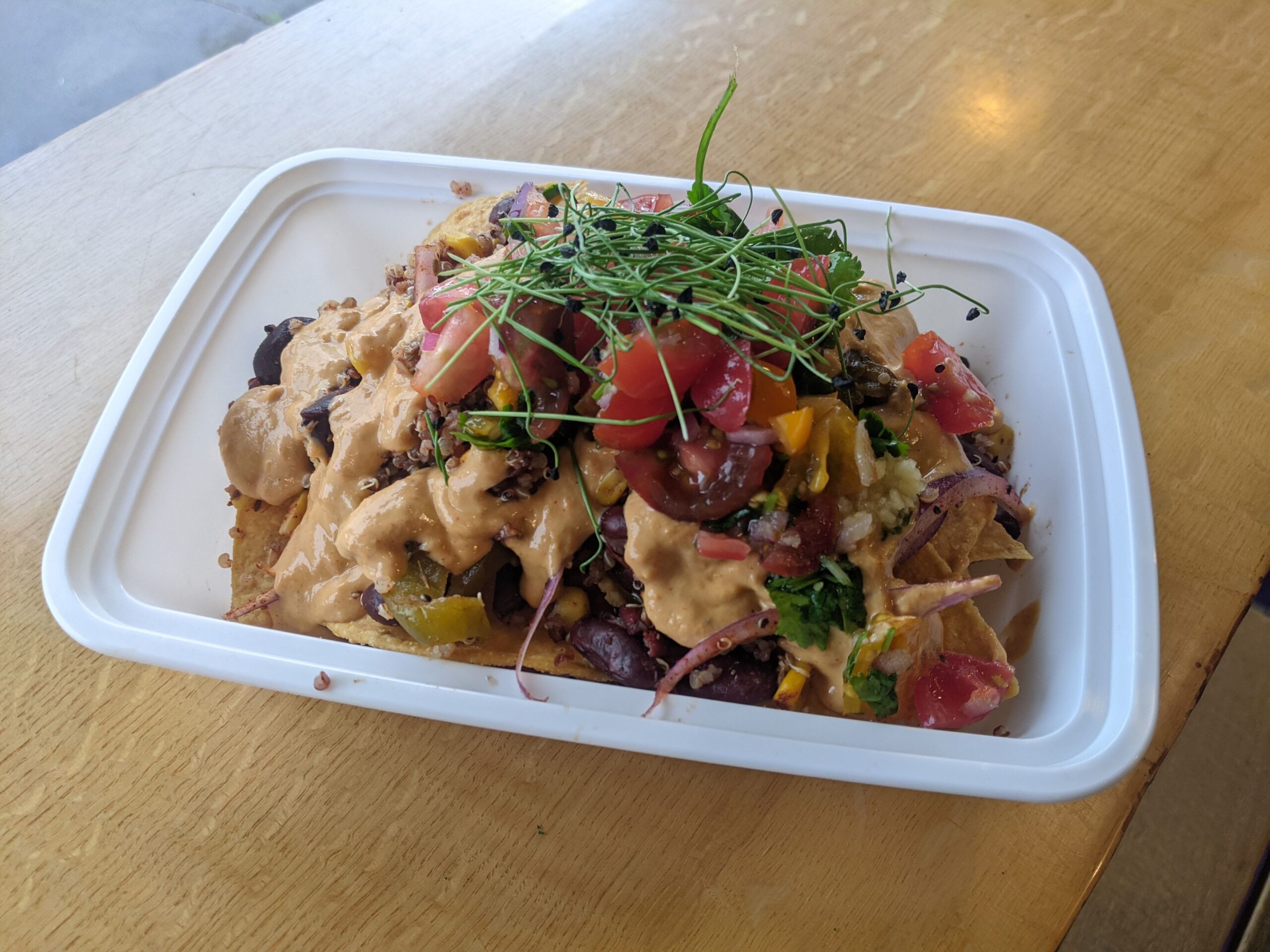 The Restaurant industry creates a lot of waste, especially for take-out.
Single-use products waste valuable and scarce resources. 
Restaurants want to become more sustainable but lack the resources and capacity to switch to sustainable practices. 
Compostable/biodegradable packaging is not the best solution. 
Fermenter wanted to reduce the amount of disposable takeaway containers utilized.
Every day, millions of people order takeout or take leftover food to-go, which results in the accumulation of single-use containers and utensils.
Though many restaurants have moved towards "eco-friendly" biodegradable packaging, research shows that is not the best solution.
The issue lies in single-use products, which waste valuable and scarce resources, only to be used for a matter of minutes and then thrown away. There is no promise that customers will properly dispose of containers or that they are being recycled/composted properly. 
Fermenter is a vegan/plant-based restaurant that is dedicated to implementing sustainable practices in their business. Owner, Aaron Adams is passionate about reducing waste and believes that every restaurant should and can switch to more sustainable packaging options. 
Fermenter's goal was to reduce the amount of disposable takeaway containers utilized. While they offer reusable glass containers for beverages, they were interested in expanding to reusable food containers. Bold Reuse assisted in the transition and implementation of a reuse program within their restaurant.
Solution: Ditch the Disposables
Slow implementation of reusable containers with Bold Reuse subscription
Ditch disposable containers altogether with ZERO 
Elevate brand image by offering co-branded containers 
Eliminate the dependency on single-use containers
Initially, Fermenter offered a limited number of reusable containers at their restaurant through the Bold To-Go Membership. Upon seeing high return rates and customer satisfaction, Fermenter decided to ditch all disposables and switch to zero waste. 
As a ZERO partner, Fermenter makes reuse the only option for customers by replacing all single-use containers with Bold reusables.
Bold stocks Fermenter with containers, picks up used containers to clean and sanitize and the cycle repeats! 
Bold sources and customizes co-branded containers for your business.
You add a per-item deposit to every customer order.
Customers return containers to a Bold Reuse drop site at your business.
When customers return the containers, you discount their next order with a credit equal to the deposit they paid. If they keep the container, you have already recouped your investment.
Bold Reuse visits weekly to pick up returned containers from the drop site and deliver your order of clean containers.
Bold Reuse subscribers can continue to borrow the green Bold Reuse clamshells by using our mobile app. No deposit should be charged to existing Bold Reuse subscribers.
Impact: Fermenter is now a fully operational zero-waste restaurant.
Cut vendor packaging costs by 25-75%
Reduced 

Water 
Energy
Greenhouse emissions 

Increased Brand Loyalty