Welcome to our blog about sustainable habits to bring into 2023! We know that living a sustainable lifestyle can seem  difficult and it often feels like a complex puzzle to figure out how to reduce your environmental footprint. But don't worry, we're here to guide you through the process and show you how to implement five simple, yet highly effective habits that will help you make a positive difference in the world. From reducing plastic waste to choosing eco-friendly products, we'll discuss all the ways you can kickstart your sustainability journey and make 2023  your most sustainable one yet!
Prioritizing new sustainable habits can feel daunting, but like any new habit, it takes time to adjust. We've put together a list of 5 Sustainable Habits to Bring into the New Year and tips on how to introduce these habits into your life so we can start the year off right.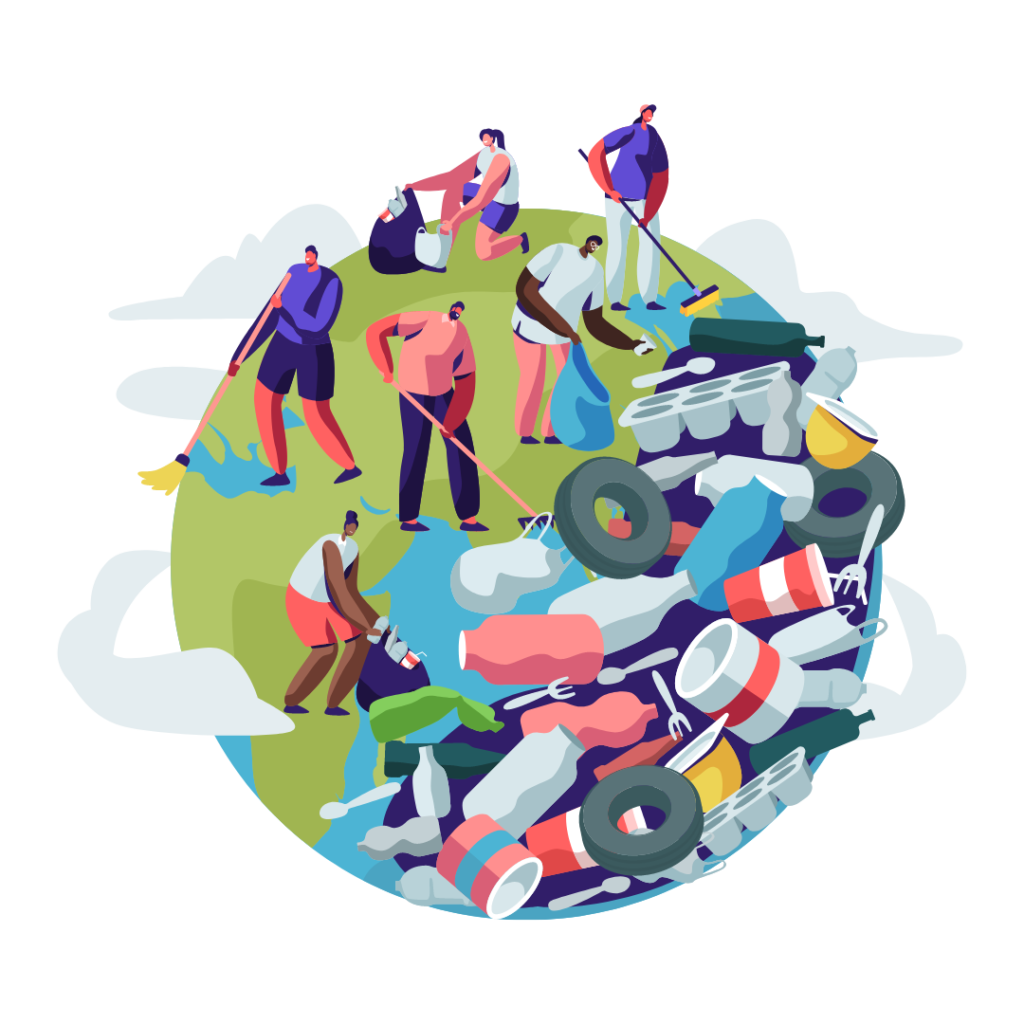 Sustainable Habit #1 
Refusing single-use plastic is a great way to reduce your environmental impact and protect our planet!  Single-use plastic is incredibly harmful to our environment. It takes hundreds of years to break down, clogs up landfills and oceans, and is a major contributor to climate change. Additionally, it is unsustainable – plastic production requires large amounts of energy, water, and resources.
By refusing single-use plastic, we can reduce our environmental footprint and protect our planet for future generations. Here are some tips to help you make the switch:
Say no to single-use. This could look like opting out of a bag at the grocery store and carrying your purchased items instead. 

Avoid takeout from restaurants. Instead, try eating your meal at the restaurant. If you have leftovers, try consolidating it all into one takeout container instead of multiple. 

Buy food and household items in bulk when possible. This way, you can avoid buying items that come in single-use packaging.

Choose products with minimal packaging or packaging made from recycled materials.

Ask your favorite restaurants and stores to switch to reusable containers and utensils to make it easier for you and others to refuse single-use. 

Use reusable silicone bags or containers for storing food in the fridge and freezer to reduce your use of plastic bags.
Pro Tip: Make it easier to refuse single-use plastic. Keep a reuse go bag with you in your car, or in your go bag. Things to include in your reuse bag: extra reusable bags, a to-go cup, set of utensils and straws. This will make it easier for you to say no to single-use without disrupting your current habits.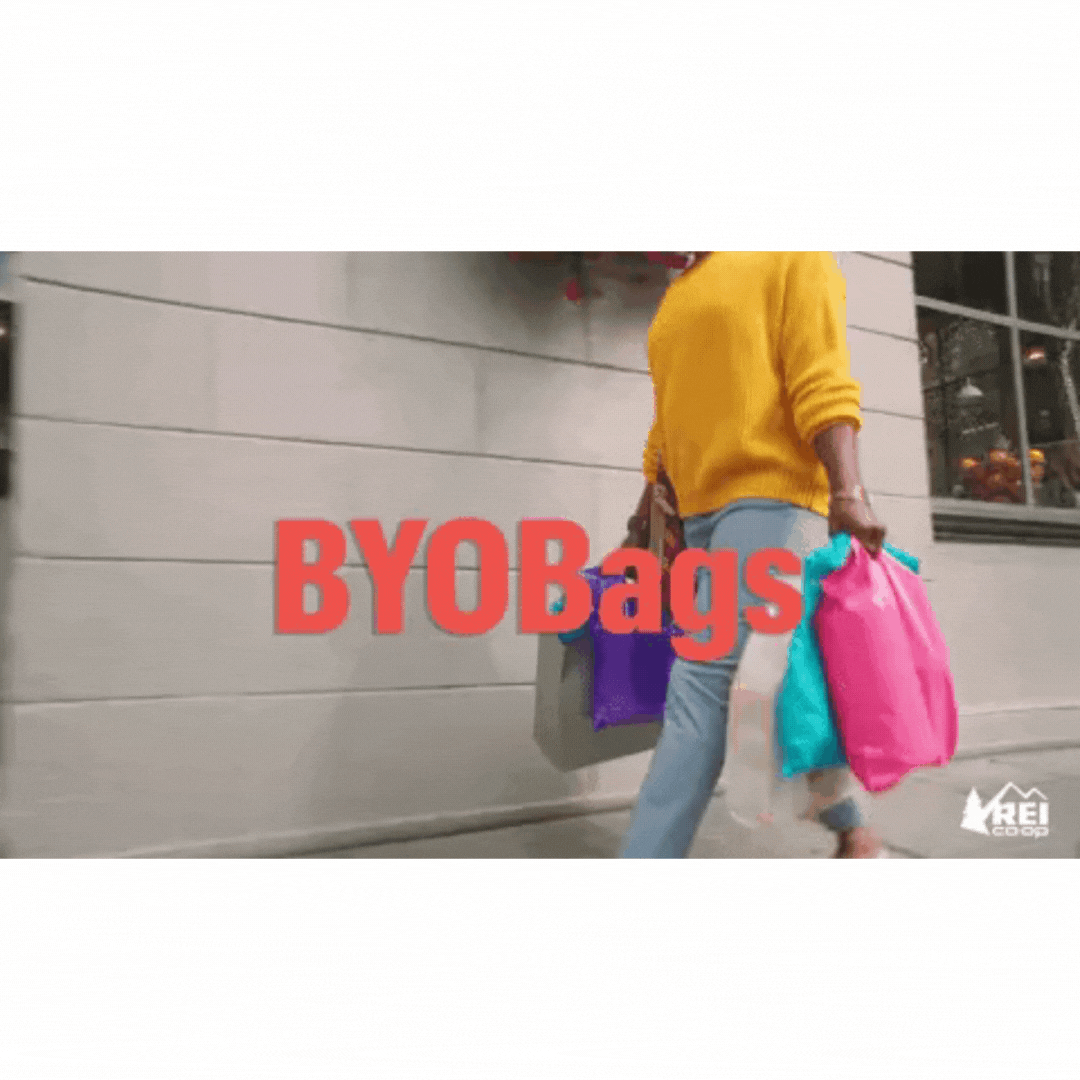 Sustainable Habit #2: Reuse
Reuse where you can! If you want to take a more sustainable approach in 2023, start by saying goodbye to plastic coffee cups. Make a habit of remembering to bring a reusable mug to Starbucks, or your local coffee shop. Bring your reusable water bottle to avoid purchasing bottled water. Reuse glass bottles and find ways to repurpose them instead of throwing them away.

Carry a reusable water bottle, coffee cup, and/or shopping bag with you. You can find many affordable and stylish options at stores and online.

Consider alternatives to single-use items like bringing a reusable container when grabbing takeout food. 

Purchase a reusable coffee filter

Use cloth napkins instead of disposable 

Pay attention to the packaging of items you buy and opt for items with less packaging that can be reused or recycled.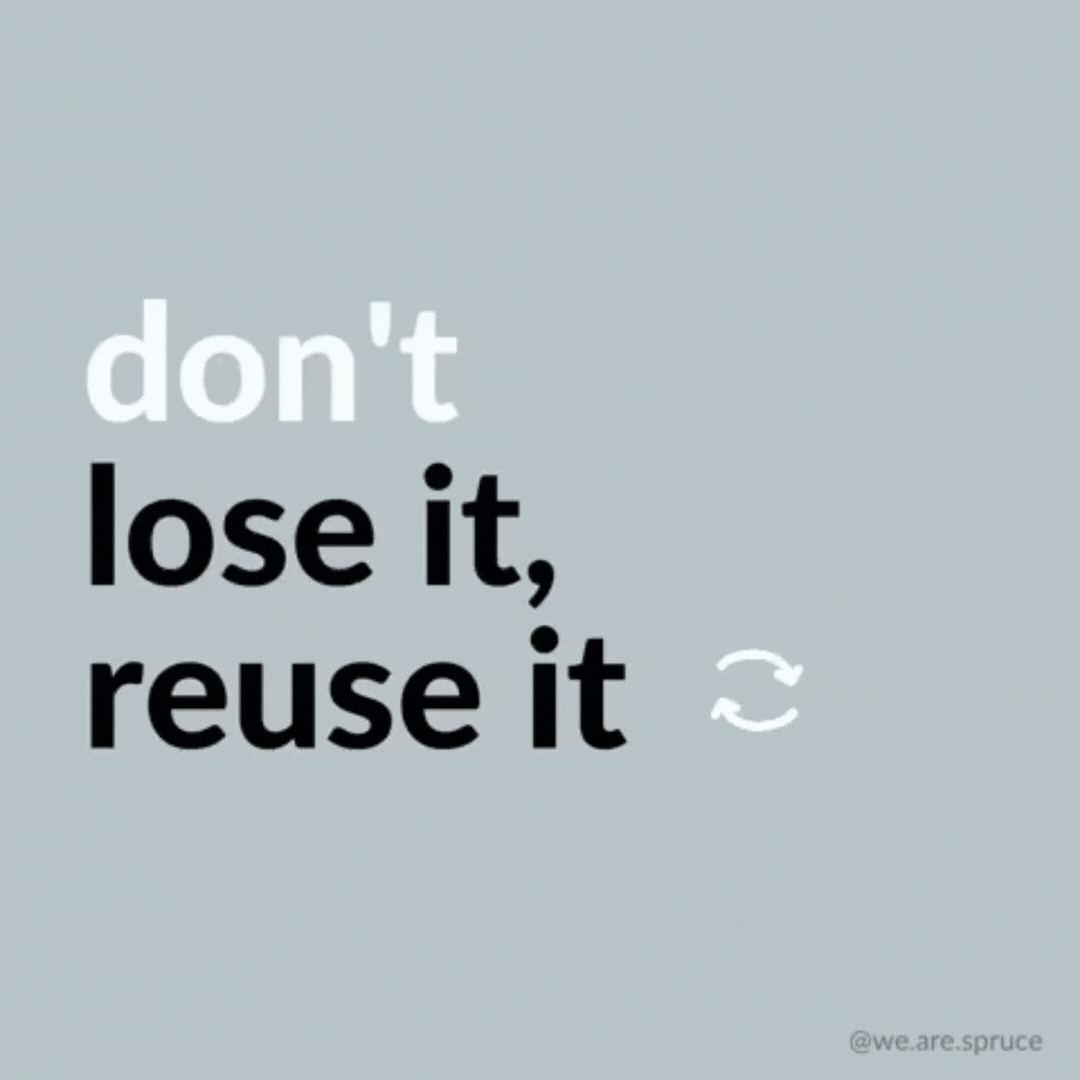 Pro Tip: Make a commitment to yourself to avoid buying single-use items whenever possible. Get creative and think of ways to reuse items you already own, such as using glass jars for storage.  This can get tricky if you order a lot of takeout and purchase pre-made food from the grocery stores. Lucky for our friends in the Portland metro area, we have a Bold Reuse subscription that gives you access to reusable takeout containers around the city.
Sustainable Habit #3: Refill
Refillable packaging is an eco-friendly alternative to traditional, single-use packaging. It is designed to be reused and refilled multiple times, reducing the amount of waste generated from packaging. Refillable packaging is becoming increasingly popular among consumers who are looking for more sustainable solutions when it comes to their packaging needs. It's a great way to reduce plastic consumption and help protect the environment. Plus, it can be reused multiple times, saving you money in the long run!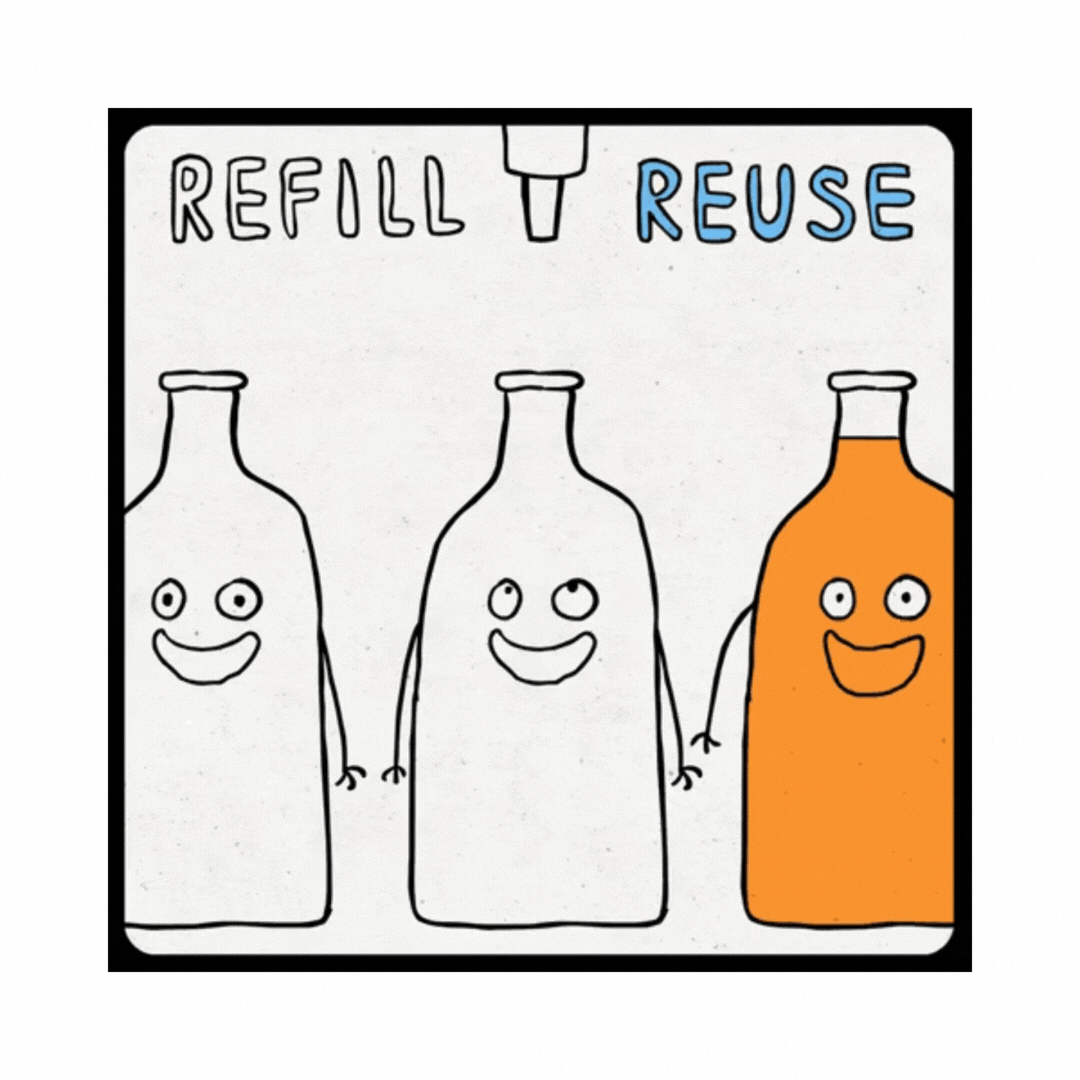 Making the switch to refillable packaging and buying in bulk can be a great way to reduce waste and save money. Try these tips to make the habit stick: 
Start by making a list of items that you typically purchase in single-use packaging and find out if they have refillable/reusable alternatives. 
Once you have a list, decide which items you can commit to buying in bulk or using refillable packaging. Make sure to have the necessary storage containers or reusable bags ready so that when you go shopping, you can easily grab your items. You can also make a note of the items you purchase in refillable containers or in bulk and set a reminder to re-stock when you run out. 
Lastly, don't forget to reward yourself for your progress!
Pro Tip: Find a zero-waste grocery near you like our friends at the Realm Refillery! You don't have to switch everything to refill all at once. Start with a couple of items you use often and go from there. For example, if you use a lot of flour and sugar – start with those items first and slowly implement other items that are refillable. 
Sustainable Habit #4: Shop Local
Shopping locally is better for the environment for a number of reasons. Buying locally reduces the amount of fuel used in transportation and thus helps to reduce air pollution and greenhouse gas emissions. When you buy from local small businesses, you're supporting the local economy and keeping money and jobs within your community. Supporting local businesses also helps to reduce waste, as they're more likely to use sustainable practices such as using packaging made from recycled materials and reducing water and energy use when producing products. Finally, shopping locally helps to reduce the amount of waste created by the production and transportation of goods, further reducing the environmental impact.
Pro Tip: Find out what the seasonal produce looks like in your area and get creative with new recipes using that produce. Try one new recipe a week to get started!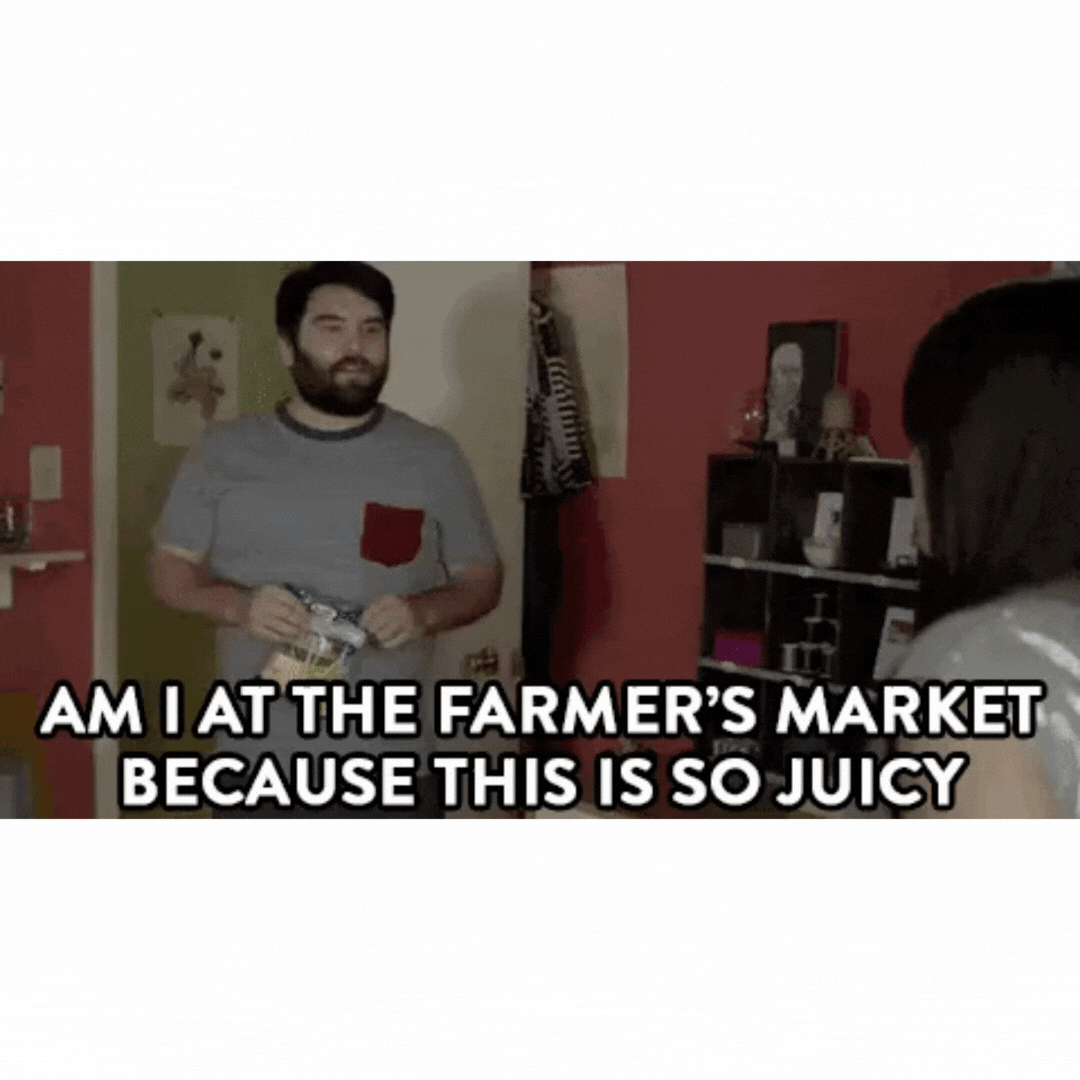 Sustainable Habit #5: Limit Online Orders 
Although it is convenient and seemingly efficient, online ordering has negative implications for the environment. It takes up a lot of resources for a package to get to your door from packaging waste, to the costs of transporting it. Think of the cardboard, plastic, gas and labor it takes to complete an online order – and if those items you ordered could be purchased at a brick-and-mortar store.

Pro Tip: If you must order online – avoid purchasing only 1 item and try to consolidate your packages with other essentials in your shopping cart. This will reduce the amount of packaging and carbon emissions from shipping multiple items.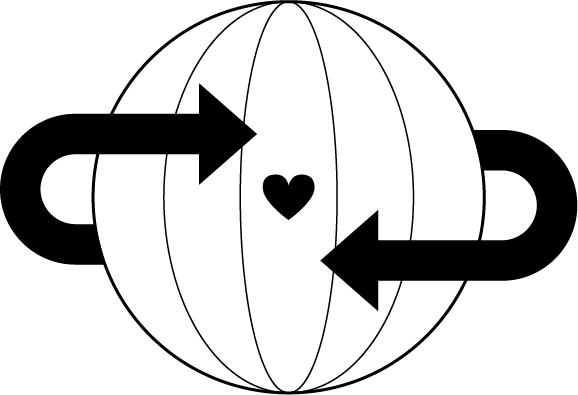 Sticking to a consistent habit can be hard, but it is a great way to create a positive change in your life. To ensure you stay consistent, try breaking down your habit into smaller, more manageable tasks. You can also set reminders or rewards for yourself to help keep you motivated. Finally, try to find an accountability partner who can help you stay on track. 
Good luck and Happy New Year from us here at Bold Reuse!
Sign up for a Bold Reuse subscription to kick start your most sustainable year yet.