"Reuse and refill systems are an essential part of addressing the plastic pollution crisis and moving away from a fossil fuel-based economy." So begins the health expert statement, released on June 22, 2020, addressing the safety of reusables during the COVID-19 pandemic. The brief but poignant two page statement is followed by nine pages of signatories – 125 virologists, epidemiologists, and health experts from 18 different countries – who all validate that "reusable systems can be used safely by employing basic hygiene."
The statement allowed me to finally release the breath I had been holding since March. GO Box has always identified our responsibility to provide clean, sanitary and safe reusables to our community as priority number one. Since day one, we've maintained close working relationships with the Oregon Department of Agriculture (ODA) and Multnomah County Health Department – both organizations have been invaluable partners. As GO Box has grown they've given us helpful feedback on best practices that we've built into our standard operating procedures for our washing and logistics processes.
We are also grateful to have a number of engaged vendor partners, such as New Seasons Market, who have supported Bold Reuse and worked with our team to continue to innovate our health and safety guidelines, especially during a pandemic. This summer, we met with their Food Safety Manager and Senior Sustainability Manager to revisit our in-store delivery and collection processes to confirm they were in line with new COVID-19 related protocols.
Given that transparency is a core value at Bold Reuse, we wanted to provide you with insight into our washing and logistics operations and share specific updates that have been made in consideration of new challenges brought by coronavirus. We hope this article affords you increased confidence in the work we're doing to keep you safe when you choose to reuse!
Our Washing and Sanitizing Process
Bold Reuse HQ is located in an ODA-licensed commercial kitchen facility located in Southeast Portland. The kitchen's professionally-designed dish pit allows us to efficiently and effectively clean and sanitize the hundreds of containers and cups we collect each week. Our process includes three stages: hand washing, machine washing and air drying.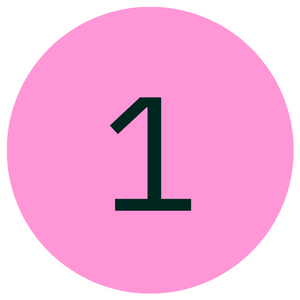 Hand-washing! 👏🏾
First, an initial dunk in sanitizer solution heated to a minimum of 120*; second, a pre-wash using a high-pressure spray nozzle; third, reusables soak and are scrubbed in soapy water heated to minimum of 95*; fourth, they are rinsed in clean water heated to a minimum of 120*; and finally, reusables are soaked in sanitizer solution heated to a minimum of 120*.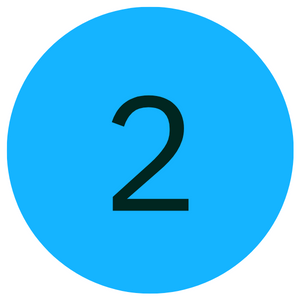 Machine Washing 🧼
Bold uses a CMA 180 high-heat commercial dishwasher that washes and sanitizes reusables in a 58 second cycle using both upper and lower spray arms. The 42 second wash uses water heated to a minimum of 155* and the 14 second sanitizing rinse blasts reusables with water heated to a minimum of 180*. When we pull reusables from the machine, they are literally steaming clean!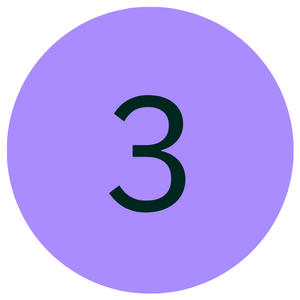 Air Drying 💨
Reusables are carefully stacked on a stainless-steel rack to allow for air to circulate across all surfaces. When they are fully dry, reusables are collected and securely stored in bins to await delivery to a partner vendor.
Bold also performs quality assurance checks at three steps of the cycle…
✔ Pre wash: we'll separate out any reusables that are visibly or structurally damaged in any capacity. These products will be washed and dried separately from active inventory, collected and delivered to our local recycling facility.
✔ Post wash: after hand and machine washing has been completed, cups and containers are visually inspected for damage or residual residue that requires rewashing before being racked to air dry. 
✔ Post dry: after cups and containers have dried, they are visually inspected a final time for any washing deficiencies before they are collected for storage and delivery.  
Dressed for (Safety!) Success
Bold employees wear masks anytime they are in the kitchen and working with reusables. They wear heavy duty "dirty" reusable dishwashing gloves during the hand washing process and a different set of "clean" reusable gloves to handle containers and cups after they come out of the dishwasher.
The dirty and clean gloves are color coded to prevent accidental cross-contamination and both sets are washed and sanitized before and after each wash shift. Bold also washes all of our storage bins weekly using our five step hand washing process.
Bold now provides touch-less delivery to our vendors! Our employees present the delivery bin to our vendors, who can easily reach in and remove clean reusables as needed to restock their inventory. Even though the process is touch-less, our team still is scrupulous when it comes to wearing gloves and washing before making deliveries.
To collect reusables from Bold drop sites, employees pull out the liner bag with returned reusables inside. Next, the drop site is sprayed inside and out with a 60+% ethanol or isopropyl alcohol cleaning solution, then wiped clean with a cloth towel. Finally, a clean liner bag is placed inside the drop site.
We are excited to announce two new developments that provide a safer return process for our subscribers! Through a new partnership with Utility Zero Waste and Shine Distillery, we are now providing zero-waste, local-produced hand sanitizer at Bold drop sites.
Please help yourself to a pump of the 80% alcohol-by-volume Rosemary Mint sanitizer after you've returned Bold containers and cups! We have also been busy designing a new Bold Reuse drop site that can be installed outdoors and allow for touch-less returns. Our first five outdoor drop sites are being welded this week and we hope to launch them publically within the next month – stay tuned!
The Perceived "Safety" of Single Use
In the first few dark months of the pandemic, I watched in horror as Big Oil initiated their disaster capitalism marketing machine – working to position single-use plastic as safer than reusables. "As the COVID-19 virus spreads across the country, single-use plastics will only become more vital," wrote Plastics Industry Association president and CEO Tony Radoszewski in March. "We live longer, healthier, and better because of single-use plastics." I fumed as I read those short-sighted words. Big Oil has been both greenwashing and health-washing for decades, positioning themselves as the source from which all clean, convenient modern living derives. But we know better now, that outside of medical utilizations, single-use plastic production and disposal creates many negative impacts to human, animal and environmental health.
At no point during the production of single-use packaging does it undergo a sanitization process. Alternatively, Bold reusable containers and cups are subject to a multi-step, FDA Food Code mandated washing and sanitizing process. As the June health expert statement confirms, "single-use plastic is not inherently safer than reusables, and causes additional public health concerns once it is discarded."
Looking Ahead
On Friday, September 11th my husband and I decided to leave Portland as the air quality deteriorated from bad to worse due to widespread, climate-change intensified wildfires up and down the west coast. We had to drive nearly 600 miles before finding air that was only "moderately" unhealthy. At no time were we in direct danger from the wildfires, unlike so many fellow Oregonians who have lost lives, loved ones, homes and communities. Still, as I obsessively checked air quality indexes to determine when we could go home, I couldn't help but feel like a climate migrant, albeit temporary. Climate migration due to sea-level rise, extreme weather events, drought or water scarcity have already occurred in communities around the world and scientists predict millions more will be displaced in the coming decades.
We must make immediate adjustments to our lifestyles to address the climate crisis – not double down on our reliance of single-use packaging based on unscientific opinions! We must not allow Big Oil to retain the single-use status quo that damages human and environmental health to benefit their bottom lines. At Bold, we are working to offer a safe reuse system as one of many needed solutions that will allow us to live within our planetary limits. Join us and choose to reuse.
Curious to learn more about what's happening at Bold?
Here are some of the places we like to hang out:
Share this article with your community!