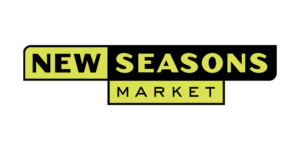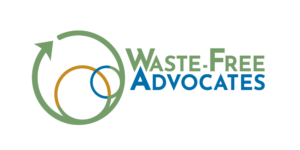 Retail Reuse

A Reusable Packaging Pilot for Food & Beverage Manufacturers
Have you been hoping for a more sustainable packaging reuse system? Or a solution to packaging supply chain issues? There is a new packaging reuse pilot in town! We're starting small, but with a Bold vision. 
Background:
Bold Reuse helps companies incorporate reusable packaging into their business operations. By choosing reusable packaging, companies can reduce their waste emissions footprint while expanding brand awareness and customer loyalty. In partnership with New Seasons Market, Waste-Free Advocates, and Hannah Kullberg from the PNW Packaged Food & Beverage Group, Bold Reuse was awarded a grant through the Metro Investment and Innovation grant program to study the economic feasibility and environmental impacts of a reusable packaging system for retail food and beverage packaging. The grant project will run between August 2022 – February 2024. Over the next four months, we're focused on outreach and onboarding manufacturing partners before launching the program in-stores beginning in early 2023. 
The long-term vision of this program is to reduce dependency on expensive, hard-to-source single-use products. 
Overview of the Pilot
: 



With this Pilot, our goal is to build and test a system and then gain feedback around changes to the model so it can be implemented with more businesses and at a larger scale. 

Consumers purchase retail products in reusable packaging from New Seasons Market. They use it and return the packaging to a Bold Reuse collection box at any New Seasons Market location. Bold Reuse will collect the returned packaging, wash and sanitize it, and return it to the participating manufacturers for refill and reuse. 

Bold Reuse is an experienced and approved third-party vendor of reusable packaging. They follow global food manufacturing compliance to keep their clients, customers, employees, and their operational facility safe.

Part of our program development is working closely with manufacturers to learn how reusable packaging can be implemented into your business operations. 
How it will Work:



Make and package your products as usual.

You do not have to change your packaging.

Add a sticker (that we provide) to the products that you ship to New Seasons Market. 

Customers see your product on the shelves with a sign that draws attention to your participation in the program, they think it's awesome and buy your product!

When the customer has finished enjoying your product they bring it back to New Seasons and drop it in the Bold Reuse drop box on their way in to do more shopping.

Bold Reuse collects, washes, and sanitizes your containers, then distributes packaging back to your facility.
We are currently recruiting brands that may be interested in participating in this innovative grant-funded pilot-program opportunity! 
Benefits to You, the Manufacturer:
The program is grant funded and there will be no fees for reused packaging returned to participating manufacturers. 

Participating manufacturers will be included in grant communications, including press releases and paid media promotions to provide exposure and awareness. 

Works towards easing supply chain challenges of glass.

Help create a better reuse system for the future of our community! 
We're looking for a variety of manufacturers to participate. You may be a fit if you are:



an eager early adopter of green and sustainable services

utilize glass jars or bottles for your retail products 

sell your products at New Seasons Market 

able/willing to sticker product going specifically to New Seasons Market 

a smaller brand that self-manufactures and can be flexible to try new things
OR
 a larger brand that is values-driven and has the capacity to implement new systems
OR
a contract manufacturer that supports small brands
 Please sign up here if you are interested in learning more
and thank you for your interest in participating in this innovative system!
Questions? Please contact us at
[email protected]
.