Imperfect Foods
Reduces Packaging Waste with Bold Reuse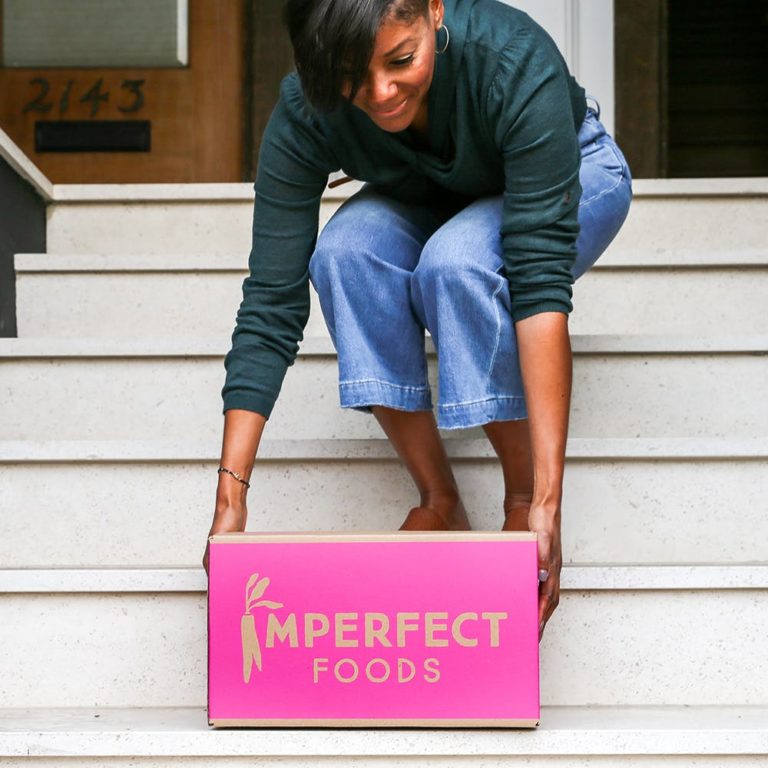 Plastic gel packs are necessary to keep groceries fresh. 
Gel packs that are not recycled/reused end up in landfills. 
Sustainable packaging is not always effective, producing poorer quality and more food waste. 
Most of the country lacks the facilities to process compostable materials.
Imperfect Foods needed a reuse system to reduce single-use packaging Waste.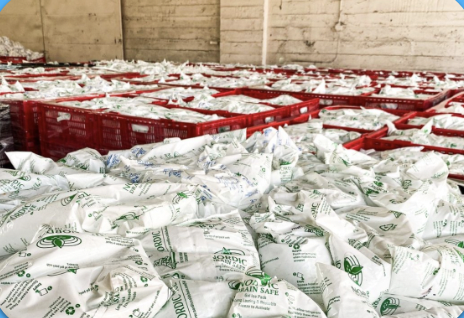 Imperfect Foods is a certified B Corporation on a mission to build a kinder food system across the board. Every week, subscribers receive sustainably sourced groceries delivered straight to their door. In addition to food waste, Imperfect Foods spends a lot of time thinking about plastic and packaging waste – a global issue that is a leading driver for customer churn within meal and grocery delivery.
Delivering fresh, quality groceries is important to Imperfect Foods and expected by their customers. Yet, conscious consumers are tired of the excess amount of gel packs accumulating in their homes and in the landfill. Imperfect Foods needed to switch to sustainable materials. But packaging materials (i.e plastic gel packs) keep groceries fresh and safe to consume.
Solution:
A Packaging Return Program
Imperfect Delivery Teams collect them, and Bold Reuse sanitizes them for reuse.
Keeps gel packs out of landfills through a unique closed-loop system. 
Decreases dependence on new virgin plastics. 
Offers a free and convenient way for customers to return packaging. 
Imperfect Foods explored different options such as compostable packaging, though, recent studies show that such packaging is not effectively sustainable since most cities do not have the facilities to compost properly. In turn, Imperfect Foods found the most sustainable and effective solution to reduce packaging waste was to implement a reuse program. To support a reuse system, Imperfect Foods needed a service provider with the infrastructure and capacity to wash over 20,000 gel packs weekly. 
In 2021, Imperfect Foods partnered with Bold Reuse to facilitate and manage their National Reuse Program in three states (Washington, Oregon, and Idaho). Each week, over 20,000 gel packs are inspected, cleaned and repackaged for reuse. Watch the process here. 
Impact: As of 2022, Imperfect Foods' has helped customers keep over 6.5 million lbs of packaging materials out of landfills across the country.
Imperfect Foods encourages customers to participate in its National Packaging Return Program  by making it free and convenient. In its first year, the program recovered 6 million pounds of plastic. In partnering with Bold Reuse and companies like us, Imperfect Foods diverts half a million pounds of plastic each month. 
Purposefully. Bold Reuse and Imperfect Foods has established an innovative strategic partnership to help customers reuse over half a million gel packs, diverting approximately 1 million+ lbs of waste from the landfill. Imperfect Foods understands that reducing waste and saving the environment is not a job to do alone. Bold Reuse helps to ensure Imperfect Foods reuse program runs smoothly and efficiently. The high volume of packaging return rates prove that customers are willing to make sustainable choices when given the opportunity.