Bold Reuse and Park City have joined up to provide reusables at your favorite restaurants this October!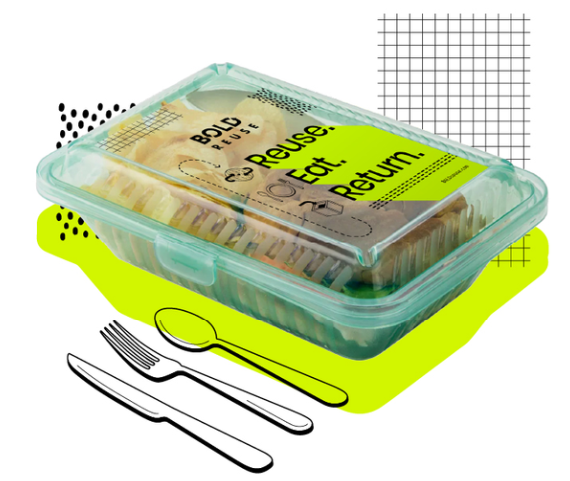 Partners in reducing waste.
In partnership with the City of Park City, Bold Reuse was awarded a grant to launch a one-month reusable food packaging pilot. The pilot will run from October 1 – October 31st. We are proud to be working with the following local restaurants:
For the pilot, we'll sell only 100 subscriptions, so register early to ensure your spot! Registration goes live to reserve your spot starting September 8th.
A pilot subscription costs $10 and will enable you to check out up to 2 (two) reusable containers at a time. There is no limit to the number of checkouts and returns you can make during the pilot – we hope you reuse everyday!
Purchase your pilot subscription by clicking on the "Sign Up Now" button above. We'll be in touch with additional information as the October 1st launch date approaches. 
Each vendor has a unique four digit code. When you're placing an order with a vendor, look for the Bold Reuse sign with their code posted. Enter the code when checking out in the app & show them your Good To Go screen.
Locate a nearby drop site in the app. Find the dropsite and the QR code posted on the lid. Click the "READY TO SCAN" button and hold your phone over the QR code. Drop the reusable in the bin, you're done!
It's very easy and eliminates single use plastics. Get a fresh clean box, and just return it rinsed out. It saves the planet without costing me a lot of time or work.
The subscription is very easy and you get more than your money's worth. I love supporting the local businesses.
It's brilliant, easy, affordable, and just plum makes sense!
Have a business you'd like to offer reusables?